This week's update is a little different to the recent posts. With Blue Eyes Behind the Mask edging ever closer to the publication stage, I have been starting to put together the finishing touches together, such as the blurb. Any budding writers reading this, learning the difference between a blurb and a synopsis is critical for getting your writing career off to the best possible start, so check out some helpful tips

here.

This week, I wrote three blurbs for Blue Eyes Behind the Mask, and I am delighted to share them with you! Let me know what you think!
Powered by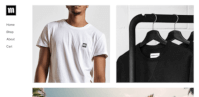 Create your own unique website with customizable templates.